How do I verify that someone is NCCAOM certified?
Follow
The NCCAOM Registry is a listing of all NCCAOM current active Diplomates and former Diplomates, designed to be used by state licensing agencies, insurance companies, third party payers and the general public to verify that an individual is certified by the NCCAOM.
Please fill in the requested information about yourself. Once the information is completed, click submit and then you will be able to search for a Diplomate. All Diplomates and their current status with the NCCAOM will be listed here.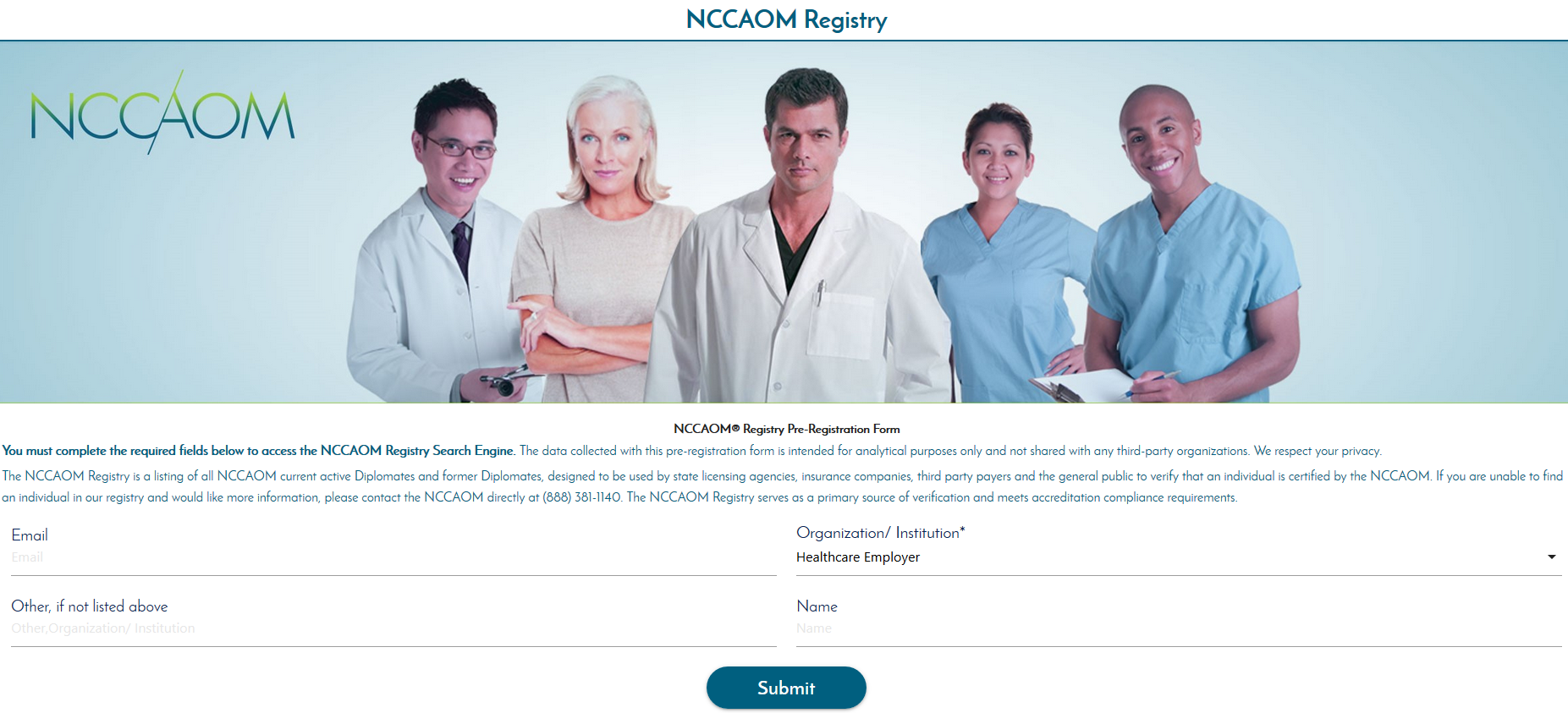 You may search by name or by city and state (US Only).